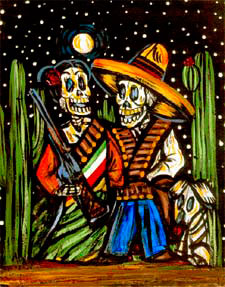 DAY OF THE DEAD
More than 500 years ago, when the Spanish Conquistadors landed in what is now Mexico, they encountered natives practicing a ritual that seemed to mock death.

It was a ritual the indigenous people had been practicing at least 3,000 years. A ritual the Spaniards would try unsuccessfully to eradicate.

A ritual known today as Día de los Muertos, or Day of the Dead.